Daily Chemical Bottle Blow Molding Machine Description:
Model: DHD-2L、DHD2L、DHD-2.5III、DHD-3L、DHD-3LA、DHD-5L、DHD-5III
Automatic high speed daily chemical bottle blow molding machine was specially design for making plastic bottles such as detergent, shampoo, hair conditioner and toilet cleaning liquid etc..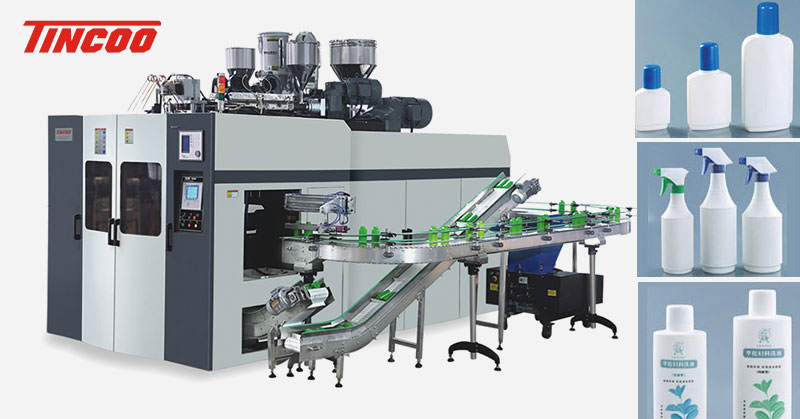 1. Die: Vertical first-in second-out structure
2. Extruder unit: Imported automatic temperature control module, with the screw driven by converter electrical machine and hard gear surface reducer to achieve infinite speed variation.
3. Clamping unit: Hydraulic fixed bi-directional clamping system with good stability.
4. Hydraulic system: Imported hydraulic unit and proportional control.
5. Electrical system: Siemens PLC, world brand, electrical components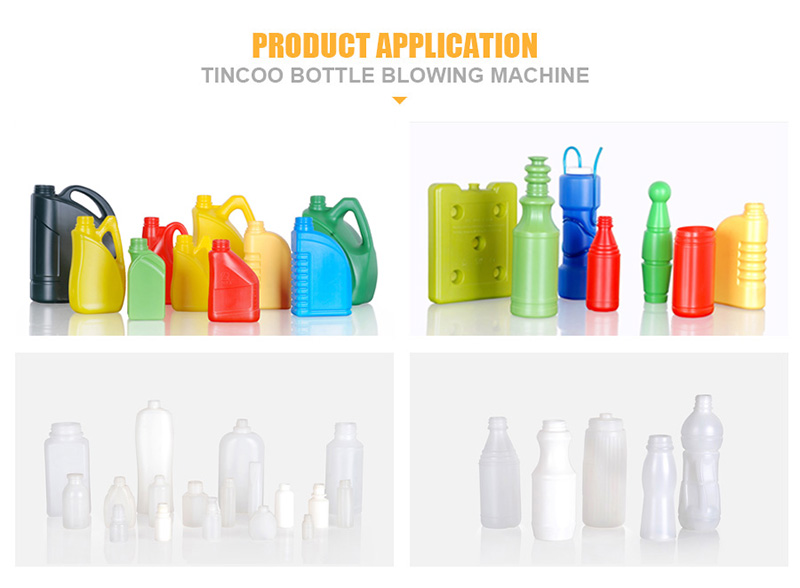 Advantages of Daily Chemical Bottle Blow Molding Equipment:
● Blow molding machine platen can be moved down & up.
● Tie bars are strengthened to make movement more stable
● Mold-moving stand is in box shape. It can make movement more stable and avoid distortion.
● New blow construction. It can blow vertically and even blow from certain angle.
● Daily chemical molding machine is with auto deflashing.
● Mold-closing and mold-moving cylinder has been equipped with joint bearing. It can help protect mold-closing and mold-moving cylinder.
● Blow construction has connected to exhausting air pipe. It can make product cool down more quickly.
● Blow molding equipment can be connected to conveyor to carry the slitter edge to crusher to be reused.
● Blow molding making machine can be connected to conveyor to carry out bottle and connects the filling machine directly.
● Mold platen has been professionally designed in construction and shape to keep stable.
● Daily chemical bottle blow molding equipment is equipped with reduction valve in the mold-moving parts. It can make mold move more quickly and more stably.
● Molding Machine is equipped with manual adjuster to adjust the position of mold and blow pin. It makes the adjustment more conveniently.
● Screw can be adjusted forward and backward, leftward and rightward.