Extrusion Blow Molding Machine Description:
DHD-3L Extrusion Blow Molding Machine Introducing advanced technology from Germany, Italy, Japan etc. Involving advanced design and production of super large-scale blow-molding machine and engineering management capability. Holding over 40 items Patent Technologies.
Special design can be made to order to for visistipe(VS) or two colors(TC) or two layers(TL) bottles.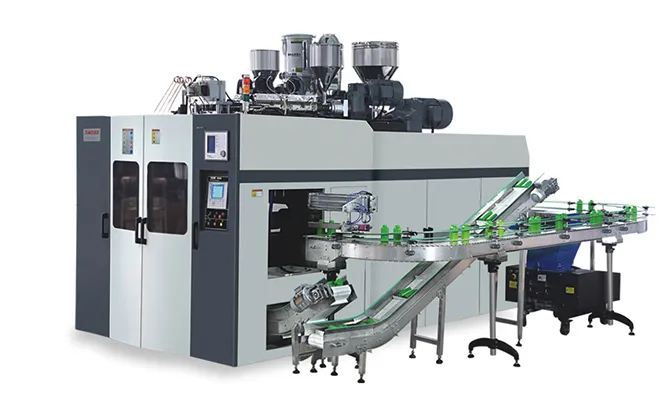 Extrusion blow molding machine is a double station machine, and suitable for producing high quality container with medium output with from one to six fold die head, for use in the packaging of petroleum, cosmetics, chemicals, pharmaceuticals, food, toys and auto-parts.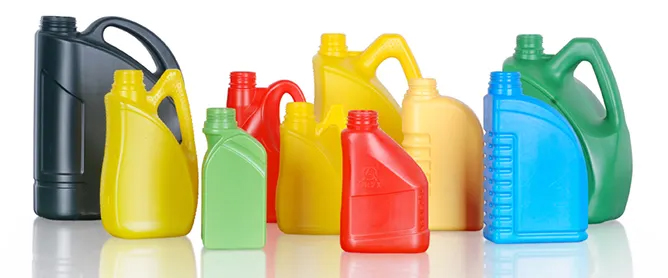 Advantages of DHD-3L Extrusion Blow Molding Machines:
● All tubes and lines are located in good order.
● Mold-moving stand is in box shape. It can make movement more stable and avoid distortion.
● Tie bars are strengthened to make movement more stable
● Mold-closing and mold-moving cylinder has been equipped with joint bearing. It can help protect mold-closing and mold-moving cylinder.
● New blow construction. It can blow vertically and even blow from certain angle.
● Blow construction has connected to exhausting air pipe. It can make product cool down more quickly.
● Blow moulding machine is with auto deflashing.
● Blow molding equipment can be connected to conveyor to carry the slitter edge to crusher to be reused.