Double Station Extrusion Blow Shampoo Bottle Blowing Molding Machine Description:
The whole double station extrusion blow shampoo bottle blowing molding machine adopts computer control, which is simple to operate, reliable in operation, high in automation, and has good parts interchangeability, realizing one machine with multiple uses. Single and dual-mode conversion models can be selected to meet different output requirements. It can be equipped with single head, double head, four head, multi-layer head, double transparent thread head and servo wall thickness control head to meet the requirements of different products.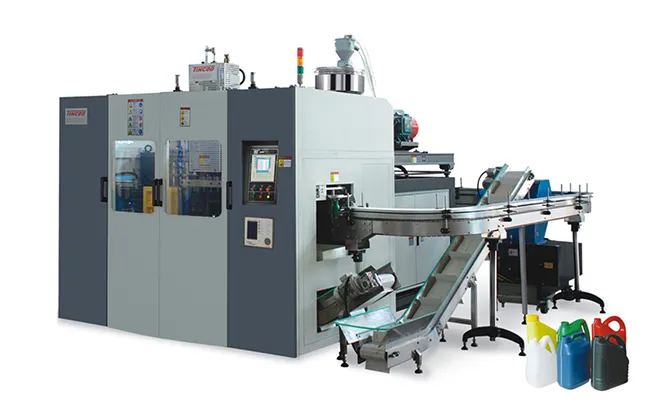 DHD-12L blow molding machine is a double station machine, and suitable for producing high quality container with medium output with from one to six fold die head, for use in the packaging of petroleum, cosmetics, chemicals, pharmaceuticals, food, toys and auto-parts.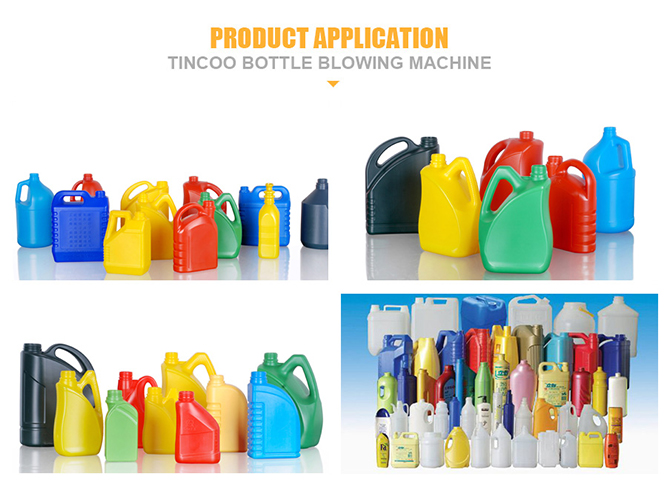 Advanced processing equipment:
1. Introducing advanced technology from Germany, Italy, Japan etc.
2. Involving advanced design and production of super large-scale blow-molding machine and engineering management capability.
3. Holding over 40 items Patent Technologies.