Eco-friendly Stone Paper Extrusion Line Instruction:
Eco-friendly stone paper extrusion lines use stone paper (also known as rock paper, waste marble paper, mineral paper or mineral-rich paper), a paper-like product made from calcium carbonate bonded with high-density polyethylene (HDPE). Stone paper is a term used to describe several different paper formulations that share one key ingredient: calcium carbonate (waste rock, marble and tile) rather than tree fibers. Stone paper, as the name suggests, is made primarily from calcium carbonate, one of the most common substances found on earth. Stone paper is durable, resistant to oils and tears, and resistant to water, which makes stone paper perfect for packaging.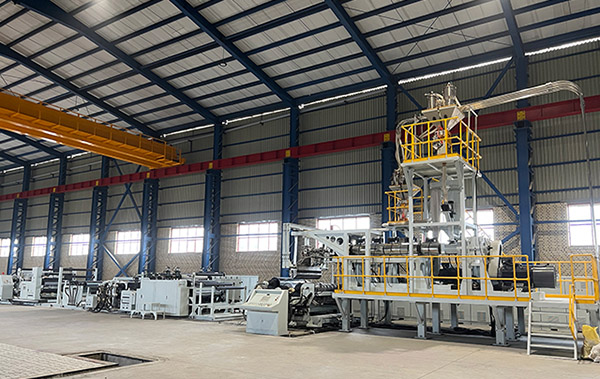 Eco-friendly Stone Paper Extrusion Line Description:
Eco-friendly: Each ton of stone paper saves 20 trees, 7,480 gallons of clean water, 6 million British thermal units of energy, 236 pounds of carbon emissions, 42 pounds of liquid waste emissions, and 167 pounds of solid waste emissions.
Fewer production costs. Reduces production costs by at least 30% compared to traditional paper.
Waterproof: Can be used as a waterproof material, such as outdoor maps, cement bags, etc.
Recyclable: can be reused after conversion to pellets.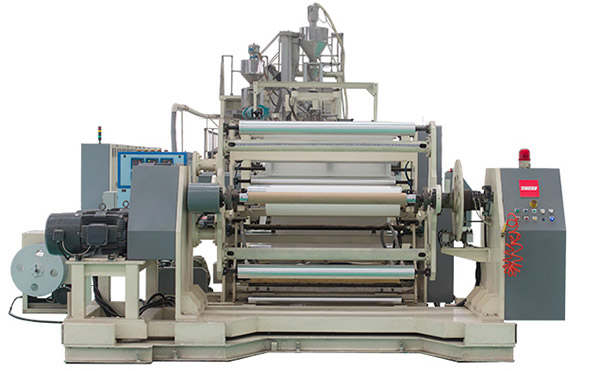 Eco-friendly Stone Paper Extrusion Line Process: