Stone Paper Equipment Introduction:
Stone paper equipment according to different usage, the percentage of the inorganic filler(calcium carbonate, talc, wollastonite, titanium dioxide, etc) in the formula is about 60%~80%. Then added with PP, PE and other resin and various chemical additives, the inorganic filler is translated into masterbatch after blending, modification and extrusion process.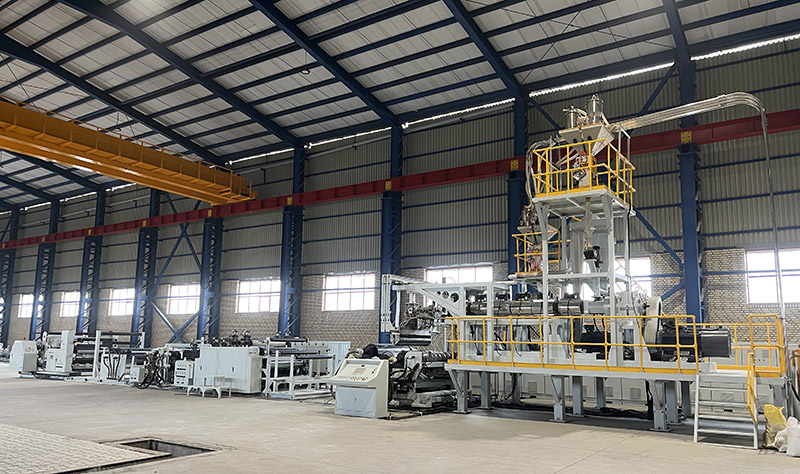 Characteristics of Stone Paper Equipment:

Stone Paper Equipment Advantages:
280kwH power can be saved for 1 ton stone paper production compared with the traditional fiber paper production .
Stone paper production is a course of no-water, no-steam, no-wood pulp . Stone powder ,resin and small quantity additives as its raw materials. It is very different from the traditional paper making plant which needs heavy equipment for woods and other plant fiber materials.
The stone paper equipment production course actually is modification working course. Small quantity cooling water is recycled during this period. So, much water consumption is saved. Compared with the traditional fiber paper , 110-130 ton fresh water can be saved for 1 ton stone paper producing. It is a special contribution to relax the nervous water resource situation.
Much waste water discharge during the traditional paper making course, which will spend big capital for its non-skilled clearing technology. Only cooling water in the barrels is needed for stone paper production, no any environment pollution.