Stone Paper Production Line Introduction:
The new stone paper production line researched and developed by TINCOO Company is the only kind of special stone material carton and board that can be filled with mineral powder up to 65%. The stone paper raw material is mainly limestone, and coal gangue and tailings slag can also be used as raw materials.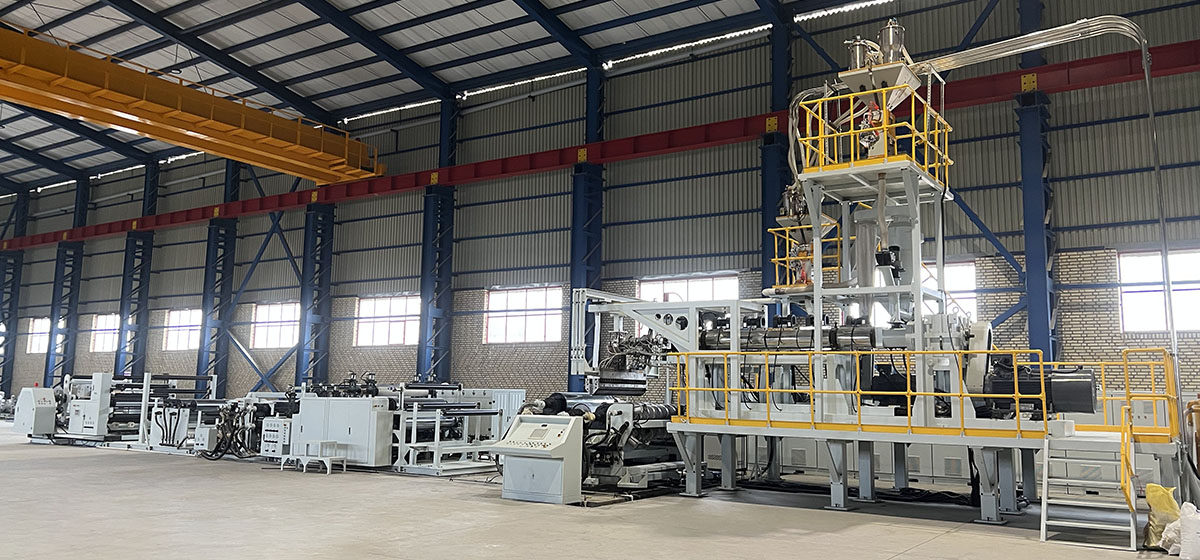 After the primary crushing and screening of the ore block stone by the crusher, the crushed ore is ground by an ultra-fine mill to form nano-scale ultra-fine modified ore powder as the main raw material for the production of stone paper; the limestone is calcined by the calcination workshop, After calcined into quicklime with a calcium content of more than 57%, it is strictly followed by the relevant regulations of energy saving, consumption reduction, dust reduction and environmental protection in the stone paper production line process of nano-scale ultra-fine whitening stone powder after ultra-fine grinding machine grinding, and strive to control costs and environmental protection Be the ultimate.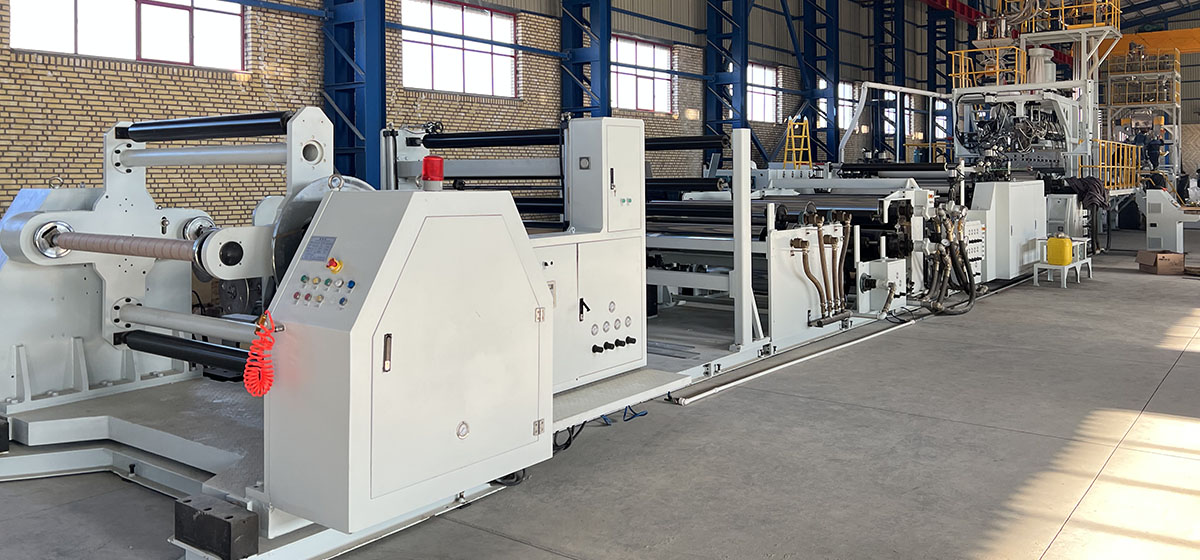 Stone paper machine to produce polymer stone-plastic composite boards and boxes; or to produce various types of base paper through different production processes through stone synthetic paper production equipment.

Stone Paper Production Line Product Attributes:
DH-SPPM-75/125-1600
Material
LDPE,LLDPE, PP+filler(60-80)% CaCO₃
Width
1200MM
Thickness
0.08MM(After stretching)
Extrusion output
500KG/HR
Extrusion screw
¢75MM/¢125MM, L/D: 32:1
Drive motor
100HP/215HP AC motor (TECO)+ vector inverter controller (Yaskawa)
Layer assignment
A/B/A=10/80/10 (%) and A/B/B=20/40/40 (%)
Extruder Die
T type, 1600MM width
Machine speed
100M/MIN
Winding device
Biaxial round tower center winding
Coiling maximum diameter
1000MM (MAX)