Stone Plastic Paper Production Line Introduction:
This stone plastic paper production line can produce environmental stone paper with the extruder structure of single screw or double screws.
According to the features of raw materials, the specially-designed extrusion forming and stretching molding unit can ensure not only the good plasticization and steady extrusion, but also high tension strength and surface flatness to meet with post-coating and printing.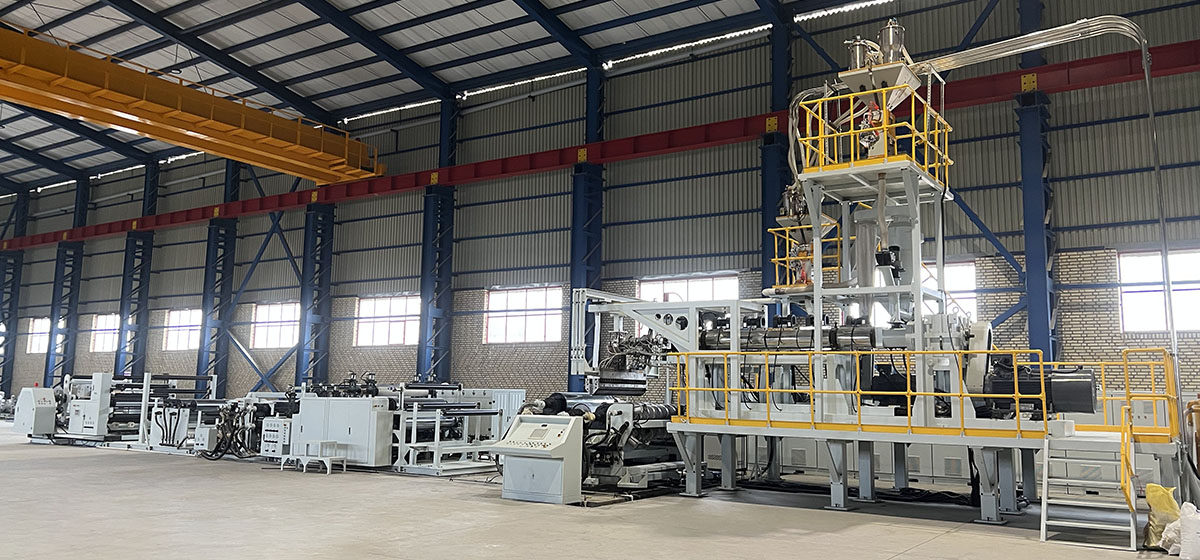 Stone Plastic Paper Production Line Process:

Stone Plastic Paper Extrusion Line Application:
Stone paper can be used for many kinds of printed matters like wall paper, pictorial, catalogue, business card, playing cards, advertising bruchure, book cover and so on. It is also the ideal paper of archives, certificate for long-term preservation. In addition, stone paper can also be used for the cover plate of scanner and duplicator, the paper is hard to tear up, export cotton mark, special steel label, surface paper of quartz clock, mechanical scale, wall decorative paper. Predictably, stone paper can almost replace the traditional synthetic paper in more and more fields.