Caco3 Paper Line Instruction:
1. The main raw materials of caco3 paper line are calcite and polyethylene, which do not contain plasticizers or other toxic substances.
2. The paper can be naturally cracked under sunlight, wind and rain. The paper line can replace the non-degradable plastic and reduce white pollution.
3. Compared with traditional wood pulp paper, Eco-friendly paper does not need to cut down trees, there is no waste water, exhaust gas and solid waste emission, and the production process is environmentally friendly.
4. The paper has excellent properties such as water-proof, moisture-proof, tear-resistant, folding-proof and moth-proof.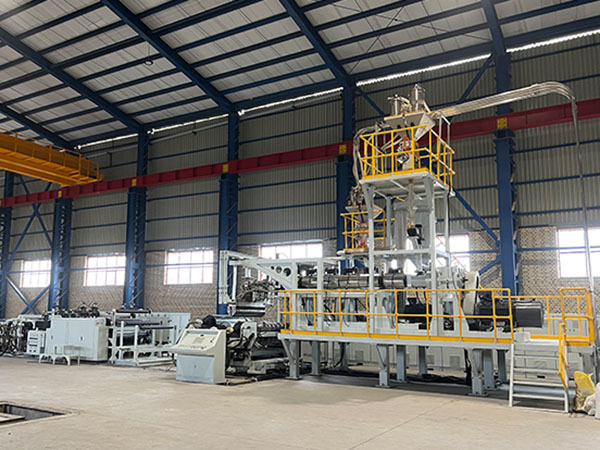 Caco3 Paper Line Description:
The caco3 paper is coated by blown film, calender or calender, and the coating solution is prepared according to the formula. Formed between the coating rolls, the coating material feeds the follower speed difference to achieve uniformity and stability of the coating adhering to the paper, and then after drying in the oven, the same action is repeated to coat the paper, and finally the stone paper roll can be completed by a stable constant tension winding.
Caco3 Paper Line Process: