Caco3 Paper Machine Instruction:
Calcium Carbonate powder is commonly used in many types of paper, e.g. as a filler inside the paper structure and as a coating on the surface.
Paper industry (CaCo3 powder from 10% to 20% of the paper composition).
– Used as a filler to reduce production costs (replacing products such as clay and kaolin).
– Creating high whiteness.
– Neutralizes the acidic environment in the paper industry.
– Reduces wood usage and lowers costs while ensuring paper durability.
– High paper machine operating speed and fast paper drying.
– Cost and energy cost savings.
– Quality of fillers and coatings: help whiter paper products with opacity, gloss, good printability, competitive price.
Caco3 Paper Machine Description:
The caco3 paper is coated by a blown film, calender or calender and the coating solution is prepared according to the formula. Coating production on the coating machine, the equipment uses a rotary reverse coating method, through the paper and reverse coating roller formed between the coated cloth feeding follower speed difference, to achieve the uniformity and stability of the coating attached to the paper, and then through the oven drying, repeat the same action on the paper coating, and finally by a stable constant tension winding can be completed stone paper roll.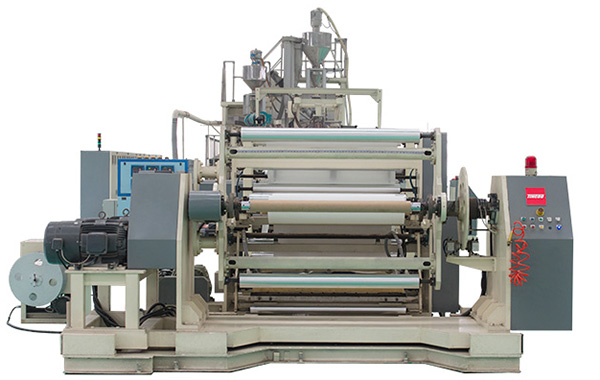 Caco3 Paper Machine Process: