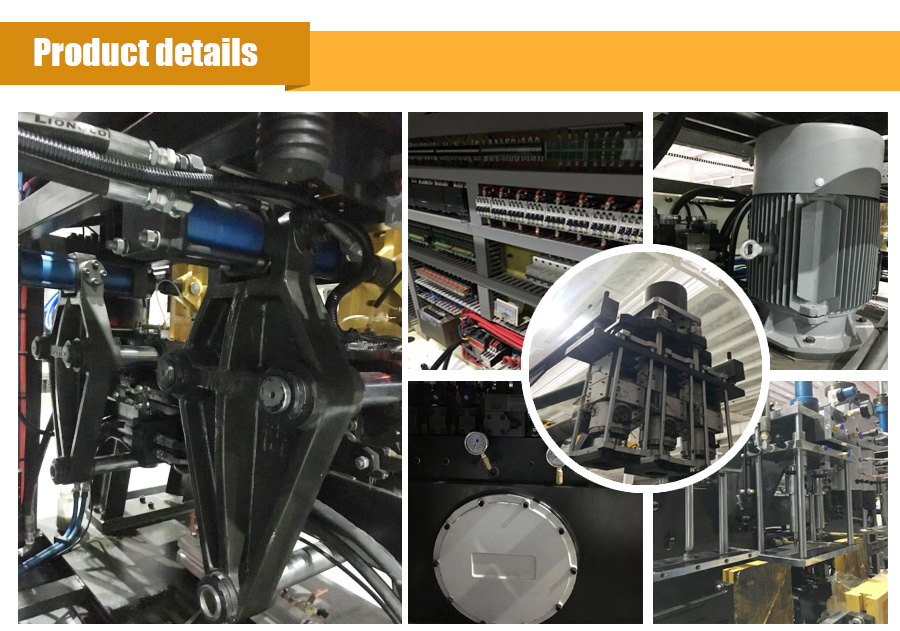 DHB-250A Blow Molding Machine General Introduction
DHB-250A blow molding machine can produce various plastic components widely used in industry, agriculture, military, etc., including package for chemicals, foodstuff, paints and medicines, plastic tool box, oil tank, hollow parts of car, interceptor, hollow seat, table-top, big extruded toy, pontoon, plate, and big extruded pipe. With the output reaching 20—30 BPH, this machine is especially for items with PP and PE material.
These blow moulding machine equipped with accumulator head and one step parison control as standard,suitable for PE drums maximum capacity up to 300L. ex. chemical containers and other large and medium-sized plastic hollow products.Mould platens barrel-opening/closing to the screw,machine body & die-head can move up-and-down/front and back to be change easier.
DHB-250A Blow Molding Machine Advantages
1.This series adopts new patent of two pull-rod type closing-mold device;double-folding accumulator head;extrusion device and product taking-out device, and entirely achieves full automatic production.
2.The electrical control system adopts Complete computer  conduct to automically conduct technical parameter optimization and trouble diagnosis with high control precision and good reliability.
3.This series,completely designed and manufactured according to German standards of same model is the model with ration of performance to price at present.
Advanced processing equipment:
1. Introducing advanced technology from Germany, Italy, Japan etc.
2. Involving advanced design and production of super large-scale blow-molding machine and engineering management capability.
3. Holding over 40 items Patent Technologies.