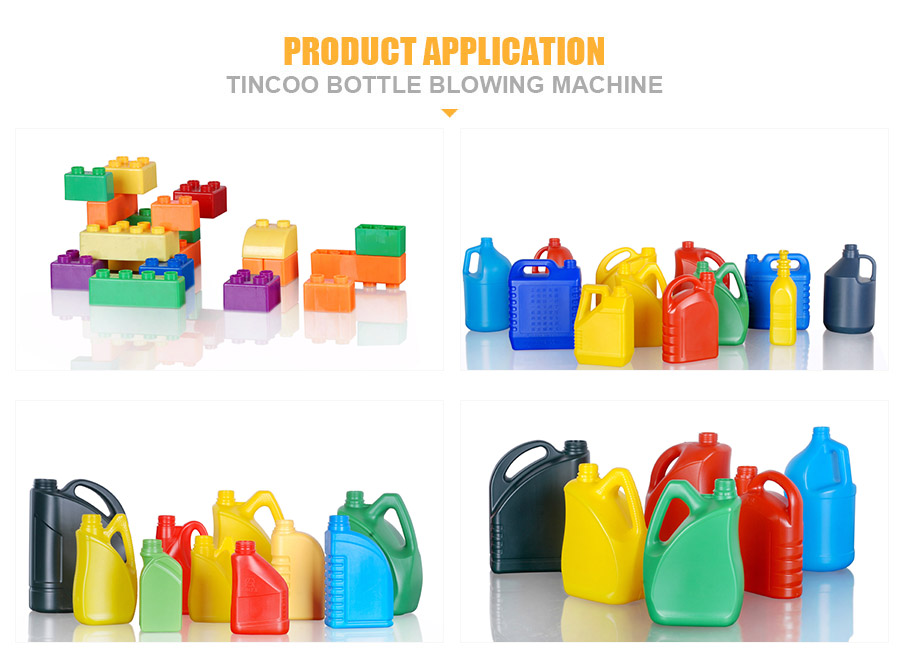 DHD-5LE Double Station Single Diehead Double Layer with View Strip
Compared with the traditional hydraulic models, the all-electric blow molding machine is more excellent in efficiency, energy saving, noise, life, stability and other aspects, which can greatly save the operation cost and maintenance cost of the blow molding machine.
> Introducing advanced technology from Germany, Italy, japan etc.Involving advanced design and production of super large-scale blow-molding machine and engineering management capability. Holding over 40 items Patent Technologies.
> Special design can be made to order to for visistipe(VS) or two colors(TC) or two layers(TL) bottles.
DHD-5LE Blow Molding Machine General Introduction
1. DHD-5LE  blow molding machine is a double station machine, and suitable for producing high quality container with medium output with from one to six fold die head, for use in the packaging of petroleum, cosmetics, chemicals, pharmaceuticals, food, toys and auto-parts.
2. The clamping system is a high-precision single-station linear guide, extrusion system using a hard gear reducer and inverter imported from Japan.
3. The die head system adopts central-incoming extrusion die made of special steel, imported hydraulic valve and seal parts with proportional control valve.
4. The control system consists of PLC and Human-machine interface imported from Japan, an automatic temperature control module and imported electrical part.