Stone Paper Making Equipment Advantages:
1. The main raw materials of stone paper making equipment are calcite and polyethylene, which do not contain plasticizers and other toxic substances.
2. The paper has excellent properties such as waterproof, moisture-proof, anti-tear, anti-folding and anti-moth.
3. Compared with the traditional wood pulp paper, the eco-friendly paper does not need to cut down trees, there is no waste water, waste gas and solid waste emission, and the production process is environmentally friendly.
4. The paper can naturally crack under the action of sunlight, wind and rain. The stone paper making equipment can replace non-degradable plastic and reduce white pollution.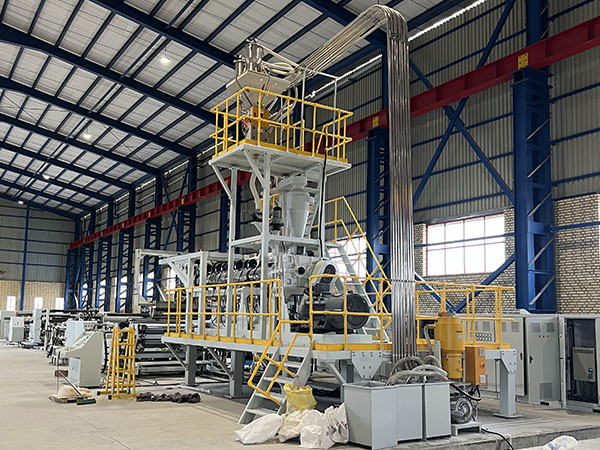 Stone Paper Making Equipment Description:
The main product goal of stone paper making equipment is waterproof, non-combustible, a new type of green biodegradable material, the main raw material is calcium carbonate powder and polymer materials, through the granulation, pouring, coating and other processes to produce white environmental protection paper, after printing, folding, binding and other processes, and then paste, hot stamping can be made into books, magazines, handbags, environmental protection decorative paper, boxes, tablecloths and other things. The stone paper making equipment is in line with the current general trend of low carbon, environmental protection, energy saving, emission reduction and sustainable development.
Stone Paper Making Equipment Process: